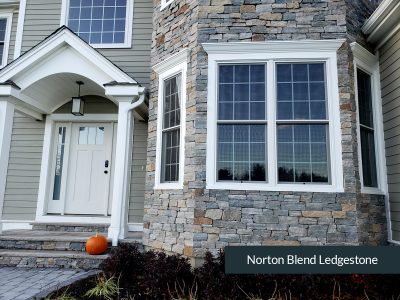 Enhance your space with the class & beauty of natural stone.
If you're planning an indoor or outdoor home improvement project using natural stone, stone veneers are an affordable and practical choice. Veneers are a natural stone product that is simply thinly cut pieces of natural stone (about 0.75" to 1.5" thick) that afford a more uniform look. Stone veneer is easier to work with and weighs less than traditionally cut natural stone which means that you won't need to create footings or add structural support to walls.
Veneers are available in a wide range of stone species. They're perfect for creating a natural stone fireplace surround or beautifying a concrete retaining wall in your patio area.
Shop online or visit our physical store to see our great selection.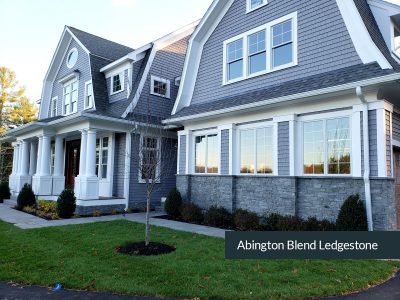 Stone Veneers – A Touch of Style to Your Design
Stone veneer is an in-demand, hot design trend that adds impact both to the inside and outside of your home. With a large variety of sizes, materials, and textures available, it's a cost-effective way to add an element of style and aesthetic beauty to your home.
Whether you're using stone veneer as an accent wall inside your home, or as a facing for your outdoor kitchen, it has an authentic look and warmth that only a natural material can deliver. Stone veneer is popular thanks to its ease of installation, versatility, and affordability. Whether you're seeking an innovative way to add curb appeal to your home or updating with a creative remodel, homeowners and designers are choosing natural and manufactured stone veneer because of its flexibility as a design element and relatively low cost when compared to other materials.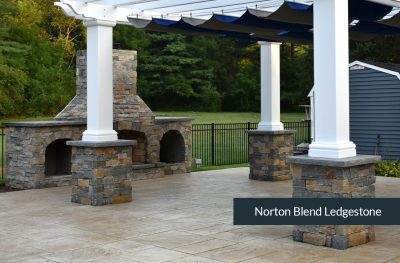 Stone Veneer Will Enhance Your Backyard
Natural stone veneer has a role in creating a backyard transformation for your home.
Right now, the trend is leading back towards natural materials in your landscape and that means that not only can you beautify your space with natural stone products, but you can also add to your homes curb appeal and value.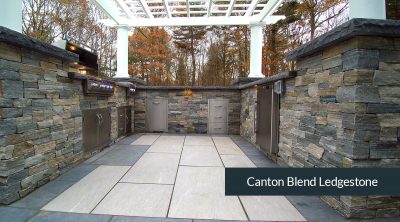 You've Got Experts in Your Corner
We love to help our clients!
With decades of experience in all aspects of hardscape installation, we'd love to answer any questions and help you make the best out of your project.
If you are homeowner wondering what is the best stone veneers for your project, come talk to us. If you are considering installing the veneers yourself but need some guidance, we can help you with tips, techniques, and materials to make your job as simple as possible.
Are you a contractor? We'd love to be your supplier and if you are looking to stay up-to-date with the latest products and installation techniques we are ready to help you anytime!